The people over at macrumors reveals that the US patent office has recently published several patent applications from Apple, including some interesting ones about object and facial recognition, which can be built into the iPhone software.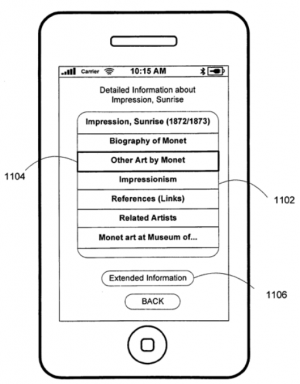 Now this can have many practical and non-practical but fun applications. Object recognition describes how iPhone users can in the future detect objects using the iPhone camera, RFID sensor or other functionality to have the iPhone automatically detect what the object is. It could for example be used to identify a building and provide you with additional useful information without having to do any manual online searches. We have earlier written about how the Amazon shopping application uses image recognition to bring you prices or alternative products.
Facial detection is another feature described in one of the patent applications. This could create new security possibilities etc in terms of using facial recognition to grant users access to your iPhone or iPod Touch with camera, which is expected to come this September (fingers crossed). The facial recognition functionality can also be used to tell the iPhone that it is in use when the user is passively watching something on the iPhone, such as a video, and stop the iPhone from turning on screensaver mode.
Other patent applications cover areas such as improved message filtering, manage multiple recipient messages (functionality many other mobile phones already have), and voice modulation allowing output by voice, such as an ebook.
We will continue to report on other coming and pending patent applications relating to the iPod and iPhone.
[ratings]