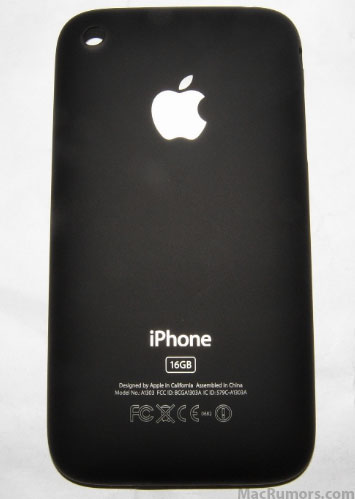 Leaked rumors of what is made out to be the next generation iPhone has today circulated the internet with MacRumours being the original source of the images which shows what is supposed to be the back panel of next generation iPhone black 16gb.
There is little revealed as far as recent rumors around iPhone video conferencing functionality through forward facing camera, or any fundamental design changes, other than that it seems to have a matte finish surface instead of todays iPhone 3G smooth plastic finish.
Allthough no one can say for sure if these images are real or not as far as providing clear evidence of a third generation iPhone, we can only view them in light of recent rumors, and these images are probably closer to the truth of next generation iPhone 4G than some of the 4G iPhone concepts that has been floating around.
Once there is anything more clear coming through on these rumors we will return with more information.
[ratings]